Management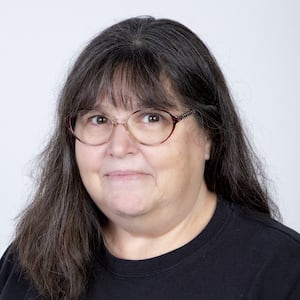 Meet Debbie
President
I am new to the Cannabis industry. I've learned quite a bit in the last few years. I am a true believer in the healing power of Cannabis. Care By Design Pain Cream is my go-to for neck pain. Personally, I LOVE FOOTBALL, especially the Kansas City Chiefs. My hubby and I like to travel to places we've never been! I like to play Bingo at Chumash and go to Disneyland at least once a year!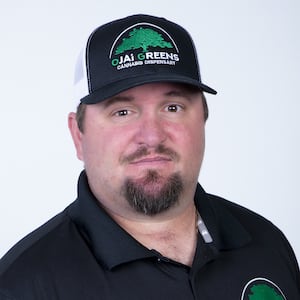 Meet Jeff
CEO
As a cancer survivor I have a deep passion for the healing powers and recreational benefits of cannabis! I have over 20 years in the cannabis industry and love to share my experiences and knowledge with anyone willing to listen. I love spending time with my wife and children while enjoying our time together outdoors, fishing, swimming, riding dirt bikes or just relaxing at the beach! I hope to meet you some day.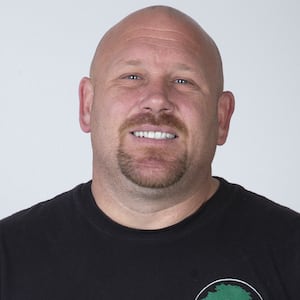 Meet Jamie
Facilities Manager
Welcome to Ojai Greens. My name is Jamie and I'm a lifelong resident of Ventura County. I have 3 great children and am very family orientated. I'm lucky to be able to work alongside multiple family members here at OG. I have been in the cannabis industry for over 25 years and have been in customer service for the same amount of time. I pride myself on great customer service and want to provide everyone who walks through our doors with the best service we can offer.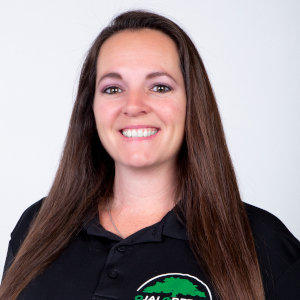 Meet Paula
HR and Inventory Manager
Hi! My name is Paula and I'm the manager at Ojai Greens. I've been in the cannabis industry for a while now and I enjoy helping our customers out and hearing their experiences. We never have a dull moment around her and there's something new to learn every day. I enjoy spending time with my family and being outdoors.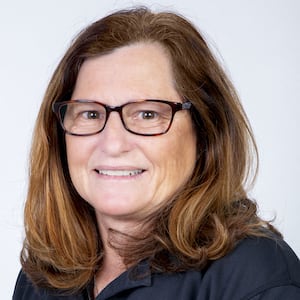 Meet Vickie
Accounting Manager
Hi, I'm Vickie. Born and raised in Ventura Country. I'm married, have 3 wonderful kids, 9 awesome grandkids & the cutest great-granddaughter. I love hanging out with family & friends, going camping, Disneyland, and Chiefs Football. I love being a part of Ojai Greens helping & caring for our customers in our community.
Our Showroom Team Members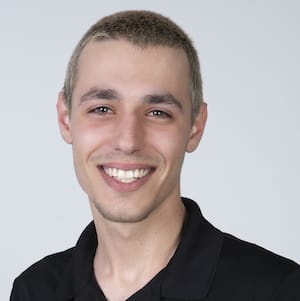 Meet Joey
Product Specialist
Hi, I'm Joey, 22 years old. I've been fascinated with cannabis since my first J. As a sports person I see and feel the benefits of cannabis which grew my attention for it . Flower is my favorite type of consumption and concentrates a close 2nd. In my time so far, I've learned so much about CBD and the benefits it can have on you and your body. I'm always willing to learn something new and always down to try something new!!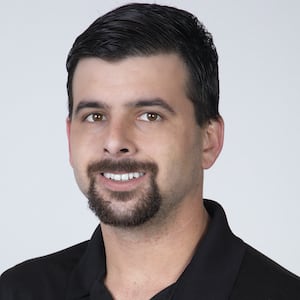 Meet Blake
Product Specialist
Hi I'm Blake.  I have worked at Ojai Greens for 2 years now and been part of the cannabis industry for almost 10 years now.  I enjoy helping people learn about cannabis.  I also like to grow my own plants in my spare time as well as making my own concentrates for personal use.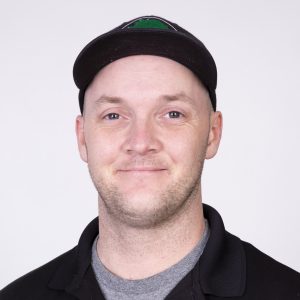 Meet Douglas
Product Specialist
My name is Douglas. I'm originally from New York, I joined the US Navy at 18 and moved to California. During my off time I like to hang out with my friends and skateboard. I love cannabis in almost all forms, but my favorites are dabs and edibles. My favorite strains include Bubba Kush, Green Crack, and any cookies strains. I love to educate people on marijuana and its effects.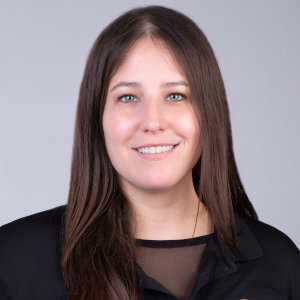 Meet Lauren
Product Specialist
Cannabis is a passion of mine. I have been in the industry for 12 years. It's been awesome to see the industry change and grow! As a budtender, I enjoy educating and improving people's lives with the use of cannabis! My favorite to medicate is dried flower or a Kiva edible! Cheers!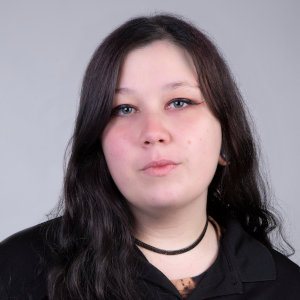 Meet Ashlee
Product Specialist
Hi, my name is Ashlee. I was born and raised in NorCal until about a year ago I moved to Ventura, Ca. I like horror movies, skate boarding, video games, and exploring new places. I've been interested in cannabis for a while now, with all the medicinal benefits it has. I love all forms, but concentrates and flower would be my favorite. I've learned a lot and would love to learn more to help Ojai and the community.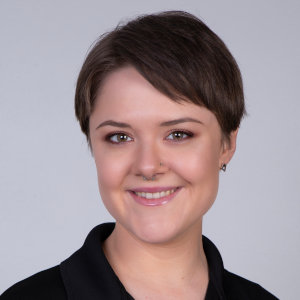 Meet Michelle
Product Specialist
Hi my name is Michelle and I was born and raised in Ojai. I am a student studying Psychology and I love to help others to feel their best. I enjoy the medicinal benefits of CBD, CBN, and delta 8 THC the most, but I enjoy smoking flower as well. My favorite strains are Jack Herer and Blue Dream.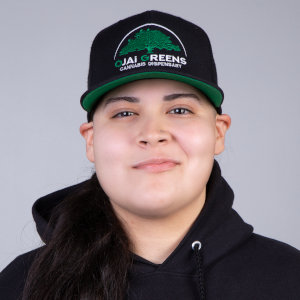 Meet Sabrina
Product Specialist
Hi my name is Sabrina but you can call me Breezy. I've been working in the cannabis industry for about 6 years. I love everything about this industry. It's fun and exciting. I have a dream of one day creating my own strain of cannabis, but there are just too many phenotypes to pick from. You might see me out on the show room floor or my catch me one the road doing deliveries.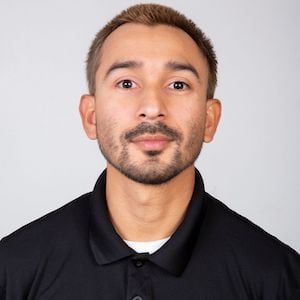 Meet Ricardo
My name is Ricardo. I am originally from El Salvador in Central America. I moved to the U.S. about 10 years ago. I have met great people while I've been living in California. I am happy to be part of the Ojai community. I love plants, nature, outdoors, cannabis and I love Raw Garden carts.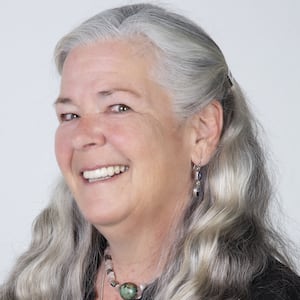 Meet Joneane
Customer Service
Joneane is delightful mix of east coast spunk with west coast vibes! A lifelong cannabis enthusiast, mother, grandmother, and dog lover. She's quick with a smile and a laugh! "I love working with our customers every day. My goal is help you have a positive experience in the store, and a beautiful day in general!"
Meet Heather
Customer Service
Hey there, I'm Heather, a licensed massage therapist and part time front desk and budtender. I use a variety of cannabis products to help support an active lifestyle, relieve anxiety, and as an analgesic for chronic pain. Indica cartridges are my go-to as well as topicals for achy joints. I'm happy to guide others to relief and satisfaction.
Inventory Team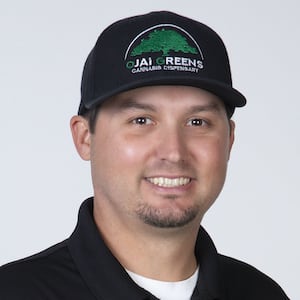 Meet Jason
Inventory Specialist
Hi, I'm Jason Wilson, born and raised in Ventura, Ca. When I'm not at work making sure the showroom is stocked with product, I'm out playing disc golf and enjoying our finest Sativa strains. Once I hit home it's time to relax with a heavy Indica. Smoking flower is my main source of consumption, but I can't turn down a good tasting Raw Garden cart.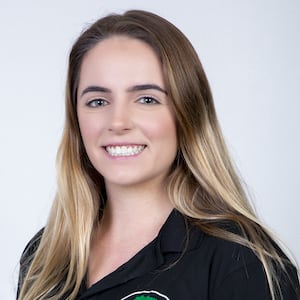 Meet Taylor Millott
Data Entry Specialist
Hi, my name is Taylor. I was born and raised in Ventura, CA. Shortly after high school I made a spontaneous decision to move to Hawaii with one of my best friends for a little while. I came back to continue my education and be closer to my family! I am new to the cannabis industry but enjoy learning all that I can to help people out.